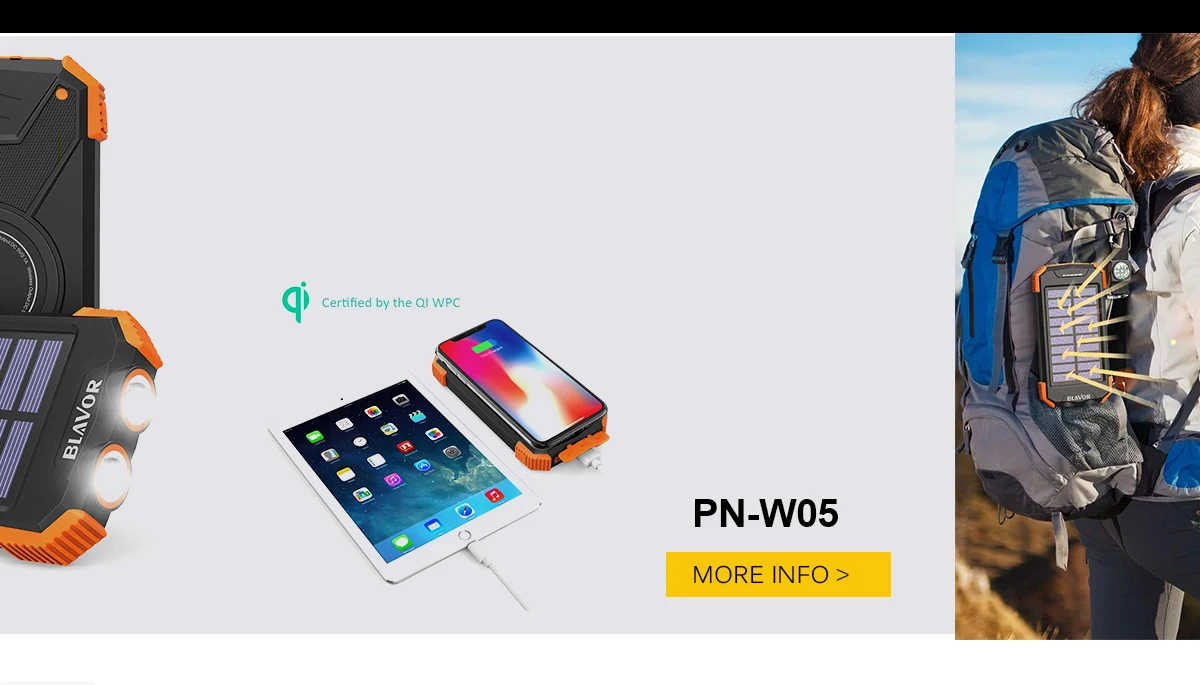 10000mAh Waterproof Wireless +Solar charger
(Model:PN-W05) QI ID 3533.-----10000mAh
(1) Can charge up to 2 devices at the same time, 1 x wired charging + 1 wireless charging.
(2) Full 10000mAh wireless power bank with Qi certified Compatible with all Qi devices.
(3) 2 PCS shinny LED torch lights.
(4) The non-slip pad on Wireless output symbol.
(5) High-grade private mold design. Hard shell Anti-shock silicone case on the angle.
(6) Which have 4 Levels led lights on the top-side can be precise display the electronic quantity